The desire for bright white teeth is not new. In the past, tooth whitening methods were either harmful or did not bring success. Nowadays, dental practices can fulfil this wish without damaging the tooth substance, using high-quality materials and the appropriate technique.
In dentistry, the topic of beautiful, white teeth is becoming increasingly important. Bleaching or whitening is a treatment method with which an amazing whitening of teeth can be achieved. Thus, it is possible to lighten even more discoloured teeth by several shades in a short time. As experts, our dental practice offers you gentle and safe tooth whitening.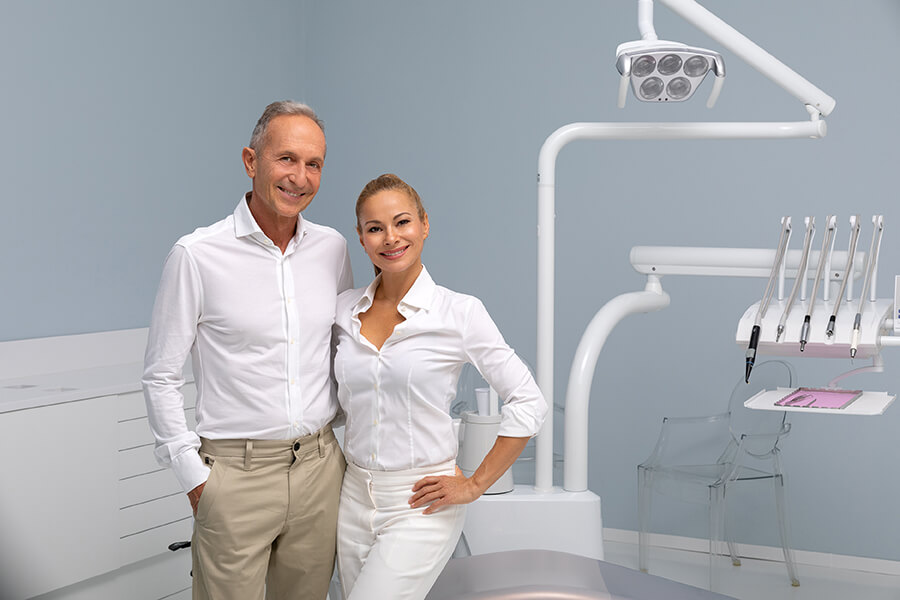 You would like us to call you back?
Just send us your phone number.
We will call you back as soon as possible.
Why do teeth become discoloured?
There are many reasons for tooth discolouration. On the one hand, tooth colour is genetically determined and can therefore appear yellowish, which has nothing to do with good tooth cleaning. On the other hand, there are certain foods and stimulants that can have a negative effect on the aesthetics of the teeth.
Especially smoking and strongly colouring drinks, such as coffee, red wine, various types of tea, certain spices (saffron, curry, turmeric) or foods such as cherries, blueberries, blueberries and strawberries lead to stronger discolouration of the teeth. But age, certain medications, toothpastes, mouthwashes or home dental care can also lead to tooth discolouration. Colour pigments are deposited on the teeth and penetrate the enamel.
What happens during bleaching?
The whitening gel is applied to the surfaces of the teeth, penetrates the enamel and causes the formation of oxygen radicals. These break down all pigments in the tooth by taking away their discolouring effect.
In addition, this decolourisation is intensified by the use of blue LED light. This activates the colour molecules even better and allows them to react even faster with the bleaching agent. As a result, you get white teeth and a beautiful smile.
To ensure that tooth whitening can be carried out safely, a detailed examination of the patient's teeth and an information session take place before the treatment. The result of the whitening and how long the effect lasts depends on the individual conditions of each patient.
Teeth do not have to be ground down during whitening. In our dental practice in Vienna, we use two extremely gentle methods of teeth whitening: the BlancONE method and Fläsh bleaching:
Tooth whitening with BlancONE
The BlancONE method takes only 10 minutes, is less expensive and can be repeated every 3 to 4 months or at a minimum interval of 1 month. The teeth are whitened up to two shades with this method. In combination with a biannual scaling, BlancONE is absolutely ideal. The result is not as white and permanent as a full treatment, but regular use leads to better and better results. We recommend this whitening before certain occasions, such as weddings or photo shoots.
Before teeth whitening, we recommend our unique professional oral hygiene treatment, which removes tartar, plaque and discolouration caused by diet and smoking. After the special gel is applied to the teeth, the teeth are illuminated with Fläsh light to intensify the decolourisation. Fläsh system teeth whitening, is done with 6% hydrogen peroxide. You get permanently white teeth with this modern method. The whitening effect is scientifically proven and has no harmful effects, neither on the mucous membrane nor on the gums.
FAQ – Frequently asked questions about bleaching
How often can you whiten your teeth?
BlancONE Bleaching is done on the same day as the oral hygiene treatment and can be repeated after a minimum interval of 1 month without damaging the enamel. The teeth only become one to two shades lighter, but whiter with regular treatment.
With Fläsh bleaching, the oral hygiene treatment is carried out first and the bleaching can take place after one week. This light-assisted teeth whitening offers the fastest form of teeth whitening. However, how often you can whiten your teeth depends on the condition and health of your teeth and gums.
Is bleaching painful?
Normally, the whitening procedure is not painful. However, some people may experience a slight dull ache after the teeth whitening procedure. If you have hypersensitive teeth, it is advisable not to consume hot or cold drinks for the first 24 hours. Energetic brushing or sweets may also cause a brief stabbing pain.
Is bleaching harmful?
Studies show that professional bleaching by the dentist does not cause any damage to the tooth substance. However, the situation is different with over-the-counter products, so these are not recommended. It is also important that teeth are not whitened too often and that the treatment is not carried out at home.
What do you have to keep in mind after bleaching?
Teeth are particularly susceptible to the adhesion of colour pigments in the first few days after bleaching. The reason for this is that the chemical process of bleaching removes water from the teeth, which makes them more susceptible to discolouration.
You should take a break from smoking for the first few days, because nicotine discolours your teeth even more than usual after treatment.
It is better to avoid acidic and colouring foods. Examples: colouring drinks: coffee, cola, red wine, dark teas, dark juices, vegetables: peppers, tomatoes, red cabbage, carrots, acidic fruit: grapes, pineapple, apples, colouring spices: curry, turmeric, paprika powder, saffron.
Alcohol should be avoided for a few days after whitening because it can not only damage the teeth but also the enamel.
When it comes to diet, the lightest possible foods are recommended after tooth whitening. (e.g. light-coloured vegetables, dairy products, pasta, rice, bananas, cucumbers, turkey).
Use the right toothpaste, i.e. no aggressive dental care products, such as those with a whitening effect. These will damage your teeth shortly after whitening. The same applies to mouthwashes, as most of them contain colourants.
How long does the whitening last?
Normally, you will have beautiful white teeth for at least one to two years after a professional in-office bleaching. However, how long the whitening lasts varies from person to person. It depends on your dietary habits and the way you clean your teeth at home. To ensure that the whitening result lasts especially long, you should adjust your lifestyle and eating habits after whitening your teeth. Dental hygiene is also particularly important.
If you follow these tips, you will have beautiful white teeth and a bright smile for years after whitening. Our dental practice ensures that the bleaching is carried out gently and we can provide the desired tooth colour. With us, you receive high quality teeth whitening and this result therefore lasts especially long. A professional teeth cleaning every six months in our practice also ensures the long-lasting effect of the bleaching.
HEALTH | BEAUTY | SCIENCE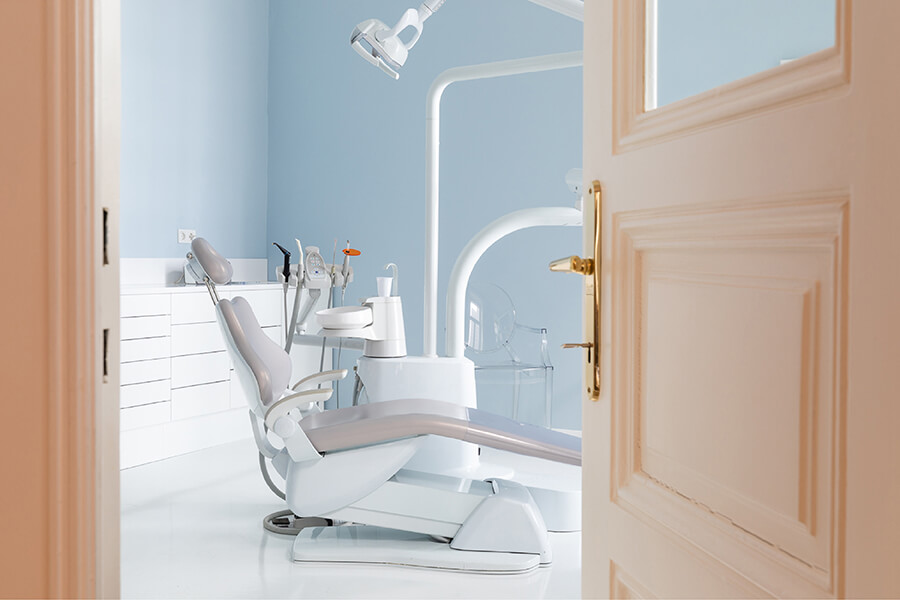 Modern dentistry in the heart of Vienna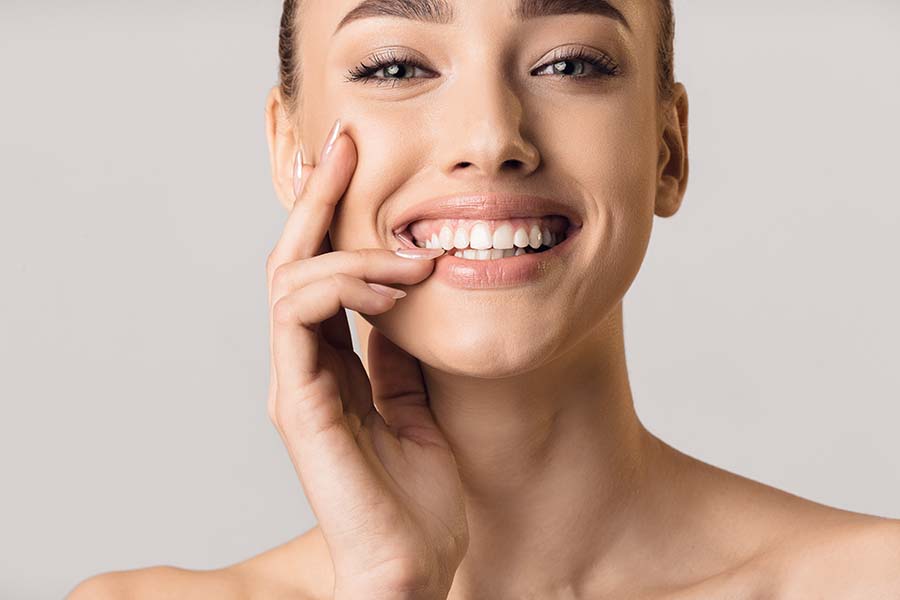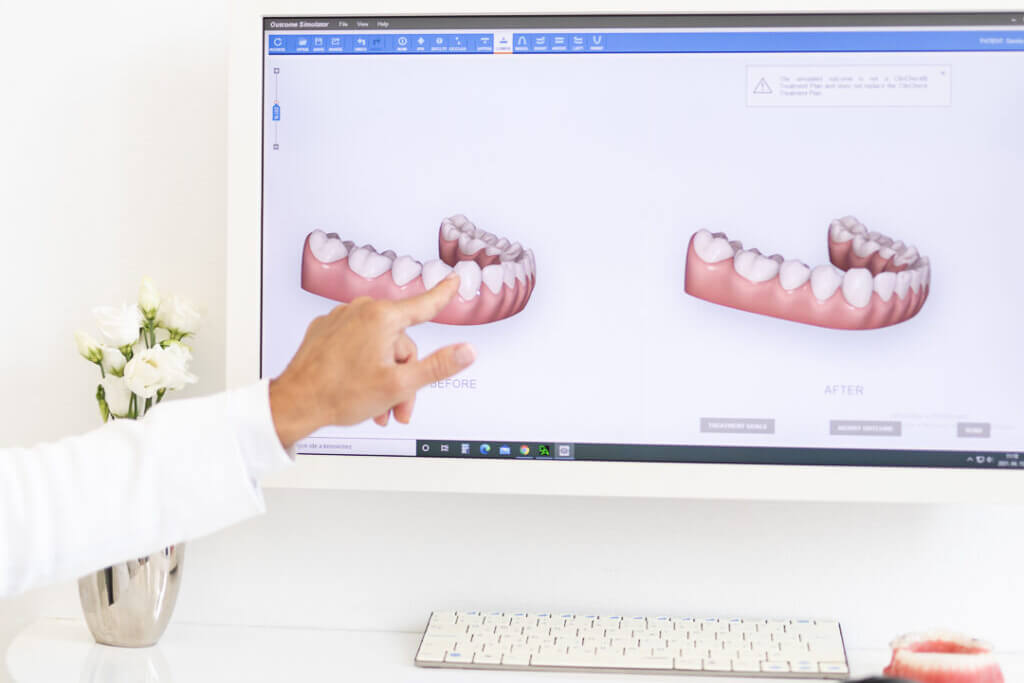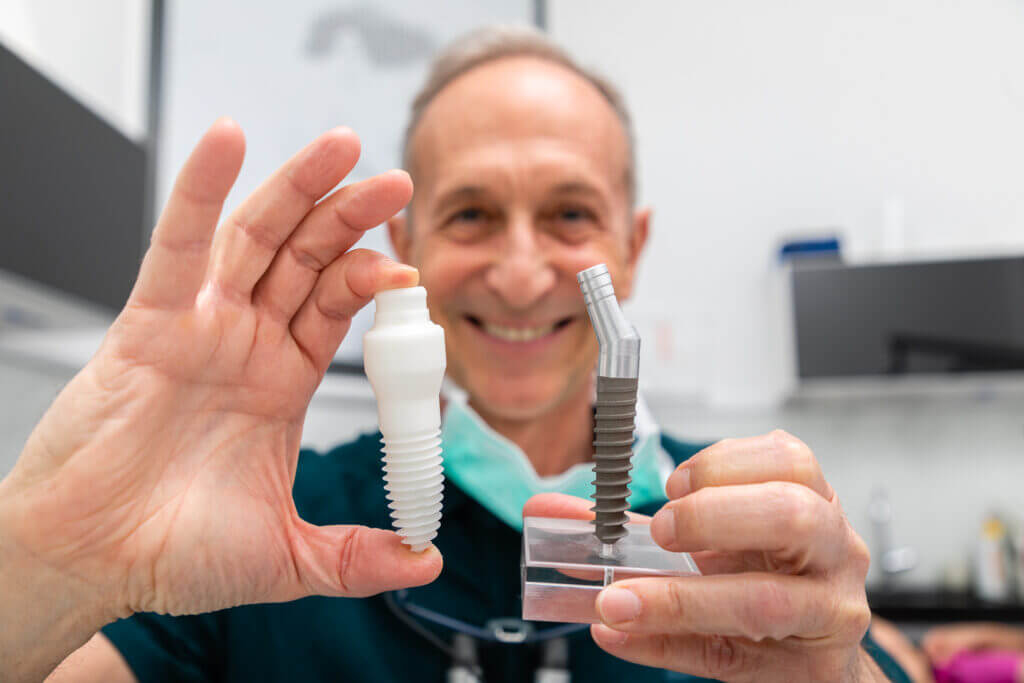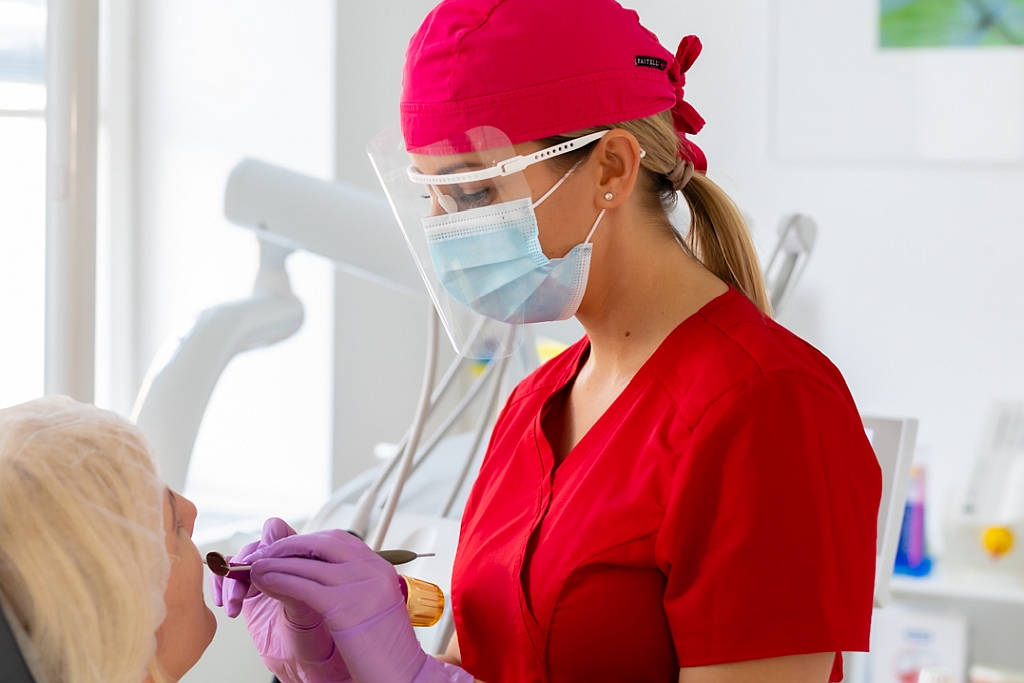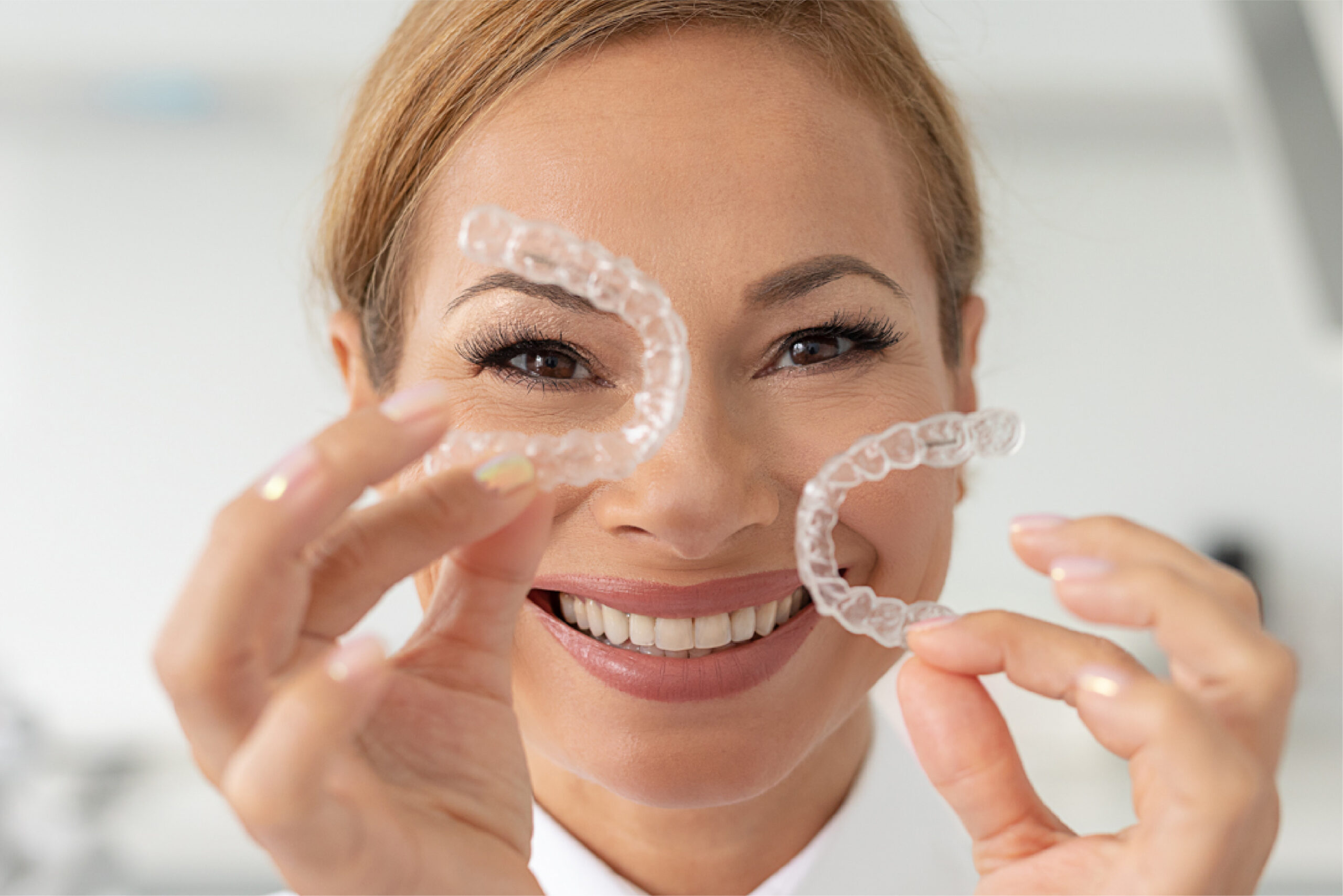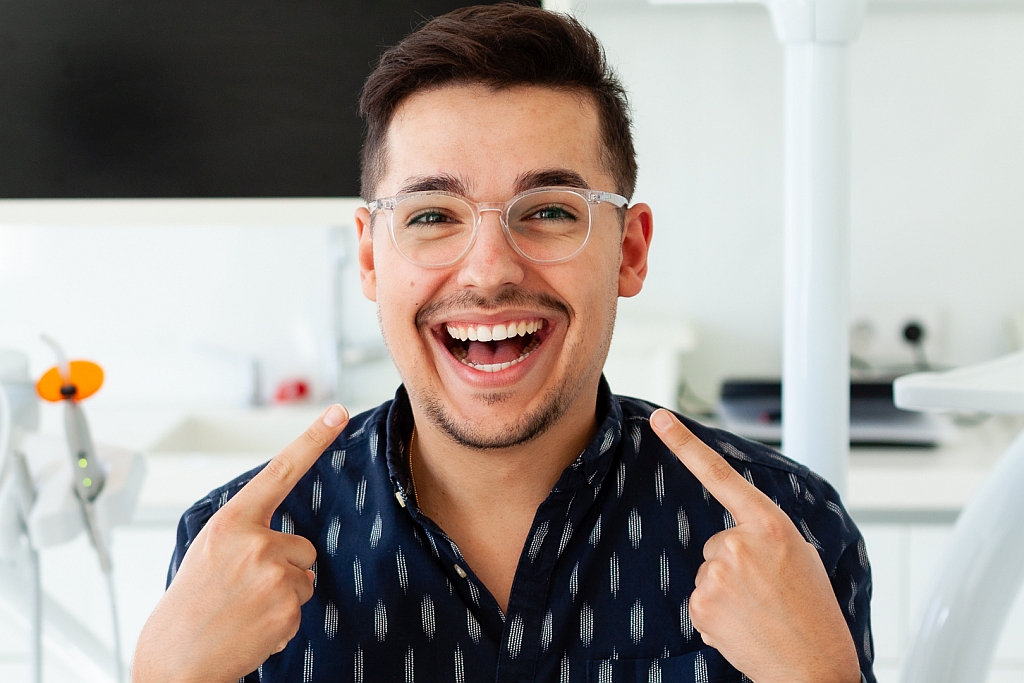 "We treat people,
not just individual teeth."
Aesthetic dentistry, invisible tooth adjustment
29 years of experience in implantology, ceramic implants
Biological concept, holistic approach
Digital dentistry, modern dental treatment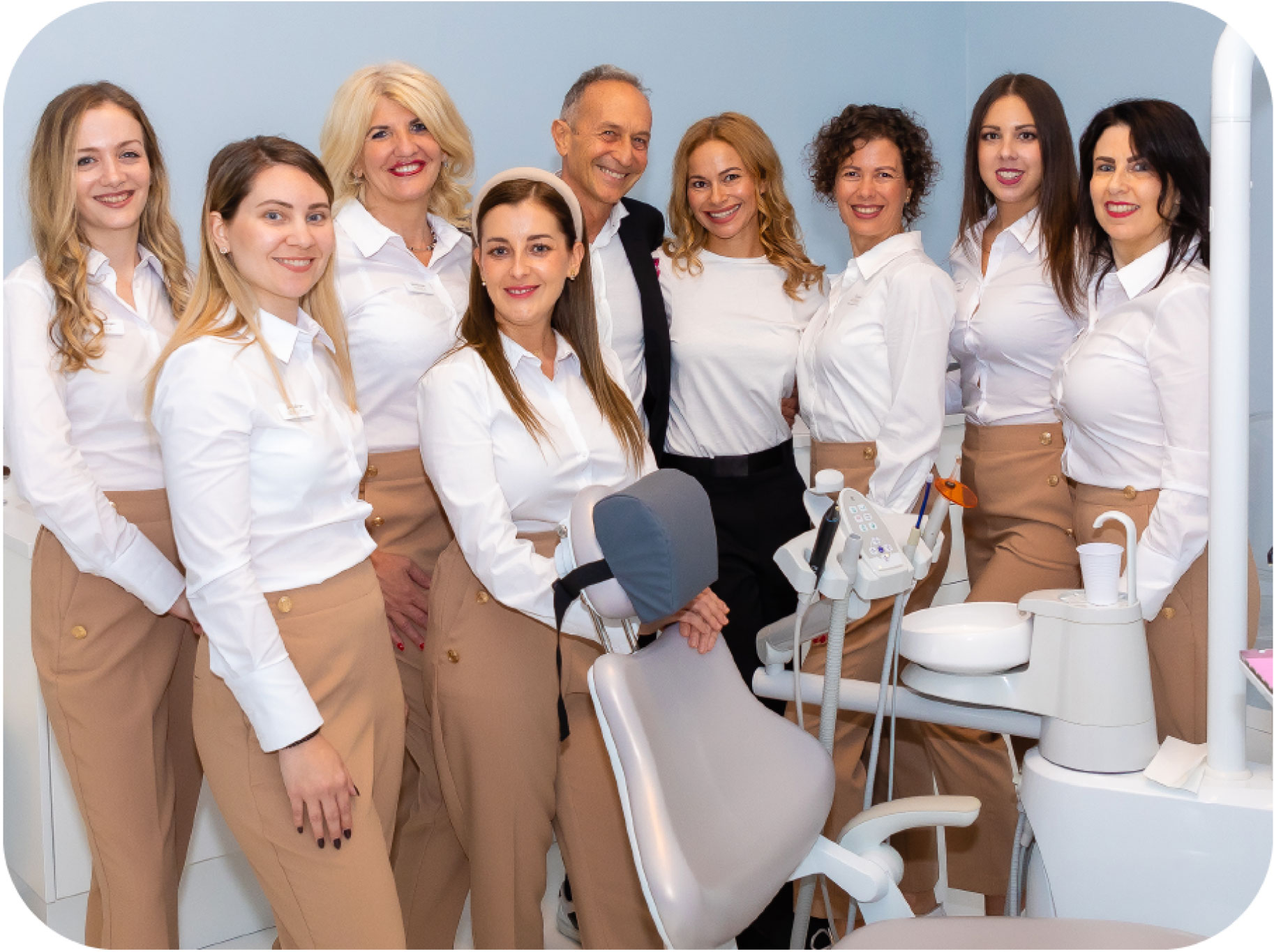 Dr. Wicker Tímea and
DDr. Feher Akos
Elective dentists
Börseplatz 6/1/8
1010 Vienna
Surgery hours:
By appointment
Appointment by telephone:
Monday, Tuesday, Thursday & Friday
08:30 - 16:30
Wednesday
09:00 - 16:30
©2023 Smile Lounge | All rights reserved.